Tax Resolution Services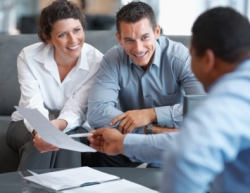 Are tax problems keeping you up at night? Has your back tax debt become so out of control that you don't know how you're going to stay afloat? No matter what kind of tax issues you have, you can find the tax relief you need with Taxation Solutions, Inc. We provide tax resolution services for individuals and business owners in Dallas and the metro area, so don't hesitate to get in touch with us if you're in need of a reliable tax company you can trust. We're here to help, whether it's getting you out from under the burden of unpaid taxes or dealing with your payroll tax issues. Your search for affordable and dependable tax relief companies ends here!
While other tax debt relief companies often limit their offerings, our tax company can assist you with all of the following tax resolution services:
Filing back taxes
Negotiating tax settlements
Filing for penalty abatement
Setting up an installment agreement
Claiming innocent spouse relief
Lifting liens and levies
Ending property seizures
Appealing government actions
Applying for "currently not collectible" status
Submitting FOIA requests
And so much more!
Regardless of what your tax problems stem from, you can count on our licensed and insured tax resolution specialists to provide you with top-quality IRS tax resolution services. When you hire us instead of one of the other, less experienced tax relief companies, you can breathe easy knowing that we'll work hard to unravel your issues and find a solution that meets your individual requirements. By working together, we'll be able to bring you the tax relief you need and deserve, and you can look forward to a financial future that doesn't include stressing over tax debt.
Taxation Solutions, Inc. is one of the most dependable tax debt relief companies in the area, so what are you waiting for? Call or e-mail our tax resolution specialists today to discuss your needs and create a plan to make your tax troubles disappear!
Tax Help for Everyone
At Taxation Solutions, Inc., we don't just provide tax help for local residents. Our tax settlement and tax resolution advice is open to anyone, anywhere throughout the United States. If you need tax help to deal with a growing mountain of back tax debt, our tax consultants can help you by phone or in person. We understand that everyone faces different tax issues, and that's why we strive to provide each and every client with personalized service. When you come to us with a tax problem, we'll make sure that we analyze it carefully and educate you about the situation before recommending a specific tax settlement option. From an offer in compromise to an installment agreement, our tax company will be able to explain to you what the benefits of specific tax settlements are to help you make an informed decision about the answers to your IRS problems.
If you've been feeling like there's no end to your tax troubles, stop worrying and call Taxation Solutions, Inc. today! We'll give you a free estimate for our IRS tax resolution services. With over 40 years of combined experience, we are here to bring you peace of mind.
tax penalty abatements
tax resolution
tax settlement