Tax Relief for Truckers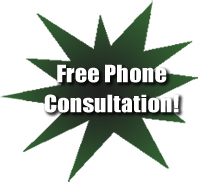 Keeping up with tax requirements can be tough when you spend long stretches of time out on the road. It's hard to carve out a good chunk of time devoted to figuring out all of this year's returns and payments. We get it. That's why Taxation Solutions, Inc. is pleased to offer professional tax assistance and tax debt relief for truck drivers in the Dallas area. 
As a trucker, doing your taxes isn't as simple as answering a short series of questions online and entering a few numbers. Because there are several trucking-related expenses that are deductible, filling out your tax forms require you to somehow figure out which expenses qualify from year to year. Moreover, being a trucker makes it hard to keep track of important tax forms and paperwork, given that you're away from home for days and weeks at a time. Truck driving is exhausting enough. Why add tax problems to your list of pains? Call Taxation Solutions, Inc. right now and let our licensed and insured tax specialists take care of them for you. With our help, tax debt relief will be right around the corner. 
If you're struggling with back tax issues or you need to obtain a tax settlement option, we can help you find the best solution for your needs. Rather than allow your tax debt to pile up while you're out on the road, you should contact us right away. Our team of tax specialists has over 40 years of combined experience, and we'll be more than happy to use it to help you find a way out of your tax troubles. We can help you arrange an installment plan or assist you in applying for an offer in compromise that will reduce your tax debt. No matter what tax settlement is right for you, Taxation Solutions, Inc. is here give you peace of mind. 
Whether you need helping filing taxes or negotiating tax settlements with the IRS, we're the company that you can rely on. At Taxation Solutions, Inc., we offer affordable pricing for expert service, so come to us when you need help sorting out your tax issues. Our tax specialists are familiar with all of the tax-related issues in the trucking industry, and we'll use this knowledge to help you get the best results. With our help, you can get back on the road without having to worry about your taxes. Call or e-mail us today to learn more about our tax relief services for truckers or to get a free estimate!
truck driver tax help
tax relief