Tax Attorneys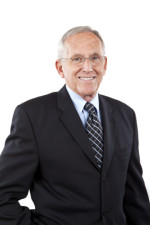 Are you in tax trouble with the Internal Revenue Service or the state government? Don't let stress and worry overwhelm you—call in the experienced tax attorneys at Taxation Solutions, Inc. today to discuss your situation. Our tax lawyers are familiar with federal, state, and local tax laws and stay up to date on the nuances of tax code that affect you. We promise to work to find a tax resolution scenario that is right for your specific case, and to advocate on your behalf until the settlement is reached.
Tax lawyers specialize in tax resolution services for all tax matters in all states. Contact us if you need help with:
Ending wage garnishment
Releasing a bank or wage levy
Filing an offer in compromise
Appealing an IRS action
Lifting an IRS lien
Negotiating an installment agreement
Securing penalty abatement
Preparing for an IRS audit
And much more!
We're an all-American team, and we've studied all the ins and outs of tax law. When you hire a tax attorney from Taxation Solutions, Inc. to work with you or your business, you aren't just getting access to our 40 combined years of experience in the tax resolution industry. You're also getting some of the best legal representation in the Dallas area. Your income tax attorney can even represent you in a court of law, if necessary, and will advise you on all le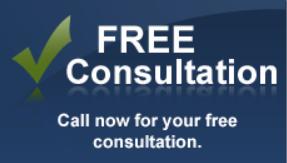 gal matters. An IRS tax attorney will also be an expert in negotiation tactics that can help you secure the best possible tax resolution scenario. Whether your problem relates to federal back taxes or state tax issues, if you need a tax attorney in Dallas, Taxation Solutions, Inc. is there for you.
But you don't have to already be in trouble to take advantage of the knowledge and experience the Taxation Solutions, Inc. team has to offer. Hire our tax attorneys to advise you on how to avoid tax problems, whether for your business or for you as an individual filer. A tax lawyer can help you set up a new business, ensuring that all of the financial and tax-related operations are being conducted properly. Because Taxation Solutions, Inc. is Dallas's one-stop shop for tax resolution and accounting services, you can feel confident that the tax attorneys in our office are fully equipped to meet your financial needs.
A Dallas Tax Attorney Who Cares
At Taxation Solutions, Inc., we understand that tax troubles are upsetting and frustrating. You may feel like you'll never dig out of tax debt, or that it's futile to argue with the behemoth that is the IRS. That's why our tax attorney team is 100% committed to seeing our clients through the storm, from the initial free consultation to the final tax settlement. Whether you need a corporate tax attorney or an income tax attorney, we have the training, the real-world experience, and the determination to get you the results you need.
When you're looking for a licensed and insured tax attorney in or around Dallas, don't settle for anything less than the personalized, superior service at Taxation Solutions, Inc. Call our office today to learn more about what a tax lawyer can do for you! 
tax lawyers
attorney taxes
tax law attorney
tax attorney
tax attorney in