Stop Wage Garnishments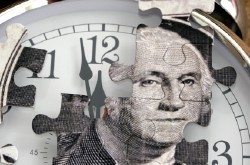 Are you living paycheck to paycheck? Having the government impose wage garnishment to cover an unpaid tax debt could be the straw that breaks the camel's back. Luckily, you have resources to stop wage garnishment if it's causing undue financial hardship. With help from the pros at Taxation Solutions, Inc., you can bid farewell to IRS wage garnishment and negotiate an alternative way to pay what you owe. We're pleased to offer tax help to individuals and businesses throughout the greater Dallas area, and we're standing by to take your call!
Stop Wage Garnishment Fast
We know how to stop wage garnishment in all sorts of scenarios. We can also get the job done fast. At Taxation Solutions, Inc., we understand how much every day and every expense counts when you're on a tight budget. We'll respond promptly to your call and work efficiently to end IRS wage garnishment and secure a new tax settlement for you. With our specialists on your side, you can look forward to a swift resolution to all of your tax problems.
We're licensed and insured to deal with wage garnishment and many other tax issues. Our team has more than 40 years of combined experience, and we're proud to be affiliated with the American Society of Tax Problem Solvers. In short, if you're wondering how to stop wage garnishment in Dallas, we're your best bet. Contact us today to learn more about what sets us apart from other tax help firms, and to schedule your appointment! 
Irs Garnishment Help
Halt Garnishment