Offers in Compromise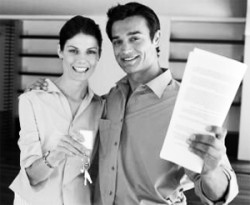 Have your tax problems grown so severe that an IRS offer in compromise is your only solution? Bring in the offer and compromise experts at Taxation Solutions, Inc. to help you negotiate the best possible settlement. An offer in compromise from the IRS allows you to settle your tax debt for less than you currently owe, making it the ideal answer when your tax balance has grown far beyond your control. But the government doesn't grant offers in compromise easily. That's where Taxation Solutions, Inc. comes in. Call or e-mail us today to learn more!
Taxation Solutions, Inc. is a licensed and insured tax firm with four decades of experience among our staff, and we're affiliated with the American Society of Tax Problem Solvers. We'll put that knowledge to work to help you present the strongest possible offers in compromise to the IRS to secure the best results. When it comes to tax help in Dallas, you'll have a hard time finding a more qualified team.
Superior Offer in Compromise Help
At Taxation Solutions, Inc., we tailor our offer in compromise help to every client's specific needs. If an offer and compromise isn't the best fit for you, we'll find a tax settlement that is. Quality workmanship and professional customer service are our top considerations. We'll strive to negotiate an IRS offer in compromise that truly improves your financial situation. We want to solve your tax issues long-term.
Let us put our expertise and experience to work for you. Call now!
IRS Compromises
Debt Compromise