IRS Audits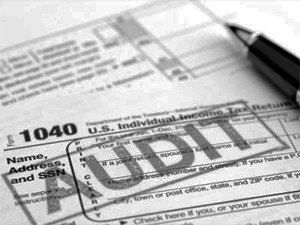 If you've recently received notice of an impending IRS audit, you're probably racking your brain, trying to figure out where you made a mistake. In some cases, there's an easy answer. But even if you do figure out the error, you still have to go through the audit, and that can be one of the most stressful experiences of your life. Fortunately, Taxation Solutions, Inc. is here to ensure that you get the help you need when you're facing an audit by the IRS. We offer professional IRS audit help and IRS audit representation for individuals and business owners throughout the Dallas area. We also offer free estimates for our IRS tax audit services! 
Facing an IRS tax audit requires getting through a mountain of paperwork, and doing this on your own can be tiresome and downright impossible. However, there's no need to stress over these tasks when you have the tax professionals from Taxation Solutions, Inc. to help you. Our fully licensed and insured tax attorneys and tax resolution specialists can provide you with expert IRS audit representation during an audit so that you don't have to worry at all.
If the idea of an audit makes you nervous, we're here to offer you full IRS audit representation at the hearing. You can relax, feeling confident that our specialists will handle every detail of your case from start to finish. We're the tax resolution specialists you can count on to handle audits and all of your other tax problems with ease, so don't even think about facing upcoming tax audits on your own!
Stress-Free Audit Defense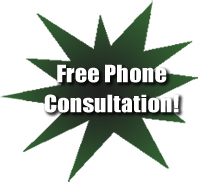 At Taxation Solutions, Inc., our goal is to help our clients not only successfully navigate the audit itself, but to also provide you with the peace of mind you deserve and the professional guidance you need to approach the tax audit without stress. Whether you need assistance dealing with all of the paperwork for IRS audits or you require representation at the audit itself, our enrolled agents are here to offer you top-notch assistance. For IRS audit representation and solutions for other tax problems, get in touch with our team of enrolled agents today. 
IRS Audit Defense and Solutions
As a full-service tax resolution company, Taxation Solutions, Inc. also offers tax resolution help after an IRS tax audit. If an audit determines that you've underpaid your taxes or that you've filed incorrectly, then you'll have an outstanding debt that you owe to the IRS. Our IRS settlement experts will help you decide on the best way to handle this unpaid tax liability. We specialize in providing taxpayers with tax settlement solutions, such as offer in compromise or installment agreements, and we can help you find a suitable resolution after an audit by the IRS. Don't fret if you have a tax bill that you aren't sure what to do with. Instead, turn to the pros at Taxation Solutions, Inc. now to benefit from our individual or business audit services!
With over 40 years of combined experience in the field, Taxation Solutions, Inc. offers some of the most reliable and affordable IRS audit help in Dallas and beyond. For your free consultation, call now!
irs audit
offer in compromise
tax audit