Business Tax Problems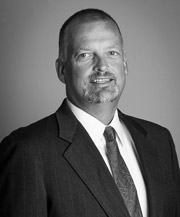 The financial responsibilities of running a business are never-ending. Chances are you have employees to pay, supplies to purchase, other operating expenses galore, and the list goes on and on. But business tax debt is one major drain on your budget that you never want to ignore. If your commercial establishment is paying the price for unintended tax problems, it's time to arrange a meeting with Taxation Solutions, Inc. As a local firm specializing in tax resolution services, we have a vested interest in helping you protect the prosperity of your Dallas-area company by finding a suitable answer to your business tax problems.
It doesn't matter what type of company you happen to run. At Taxation Solutions, Inc., our tax resolution pros are fully qualified to address business tax debt and other problems for large domestic enterprises and small companies alike. As licensed and insured tax resolution professionals and a member of the American Society of Tax Problem Solvers, we'll go the distance to bring you comprehensive business tax relief, including complete services for:
Filing back taxes
Negotiating tax settlements
IRS audit proceedings
Payroll tax problems
And more!
It's tough to stay afloat when you're blindsided by the tab for company tax problems. Employer tax problems can quickly snowball, devouring a huge chunk of your financial reserves. Don't wait until your business is in danger of folding. For tax resolution assistance from licensed and insured professionals with over 40 combined years of experience, contact Taxation Solutions, Inc. as soon as possible. We'll provide your Dallas-area business with a free consultation for your tax resolution services, so act now!
Fast Results for Payroll Tax Problems
For many employers, your payroll can be a frequent source of business tax problems. Mistakes in the calculation or filing of payroll taxes can come back to haunt you, resulting in the accrual of costly penalties. But tax problems associated with your payroll don't have to take a walloping toll on your business' bottom line. With the aid of Taxation Solutions, Inc., you can identify the origin of your payroll tax slip-ups, take the necessary steps to make full restitution, and safeguard your company from further payroll debt, penalties, and other pitfalls down the road.
Just like you, we run our business with a firm commitment to top-quality workmanship, ethical service, and unwavering customer satisfaction. So when it's business tax relief you need, let us put our invaluable experience in tax resolution and debt reduction to work for you. Simply contact us today via phone or e-mail.
small business tax
tax resolution
corporate tax
tax problems