Back Taxes Help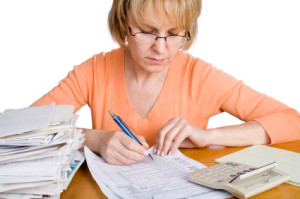 If there's one question that comes up again and again from clients owe back taxes, it's "What can I do?" It's our job at Taxation Solutions, Inc. to help you understand the various avenues of compliance for paying off your IRS back taxes, and that's a responsibility we never take lightly. When you're ready to step up and make good on your tax debts, we're here to get you the most beneficial back taxes help allowable by law.
Take it from us, you can recover from owing IRS back taxes. You just need to work within the confines of IRS rules and regulations. The tried-and-true tax help of Taxation Solutions, Inc. can make sure the whole process is as smooth and speedy as possible. In our 40 years of combined experience in the field, we've made it possible for both individuals and businesses throughout the Dallas area to put their unpaid taxes behind them and turn the corner to a brighter financial outlook. Whether you have late tax returns to file or delinquent taxes debts to resolve, you can count on our experienced tax resolution specialists for the trusty tax assistance you deserve.
To get started today on the road to recovery, simply take a minute to reach us by phone or e-mail. With Taxation Solutions, Inc., your initial back tax consultation is free, so you risk nothing to speak one-on-one with our tax resolution specialists over the phone. The important thing is that you act quickly to minimize the impact of your IRS back taxes, so simply choosing to consult with our back tax help team is a step in the right direction.
The licensed and insured specialists at Taxation Solutions, Inc. deal with back tax matters of all sizes and severity levels day in and day out. So rather than trying to take on the IRS on your own, depend on our dedicated professionals for efficient and effective handling of all your concerns pertaining to IRS back taxes, including:
Filing late tax returns
Amending tax returns filed by the IRS
Clarifying options for tax repayment
Framing favorable tax settlements
Protection from IRS tax penalties
Preventing future back tax problems
And more!
Honest, Reliable Back Tax Help
What can you do to ease the pain when you owe back taxes? The answer is simple: Get on the phone now and call Taxation Solutions, Inc. Unpaid taxes don't have to keep you from enjoying a stable financial future. With our clear-cut back taxes help, you may be able to qualify for an installment payment plan or an offer in compromise that will allow you to make up for your past IRS back taxes and get back on your feet. You'll never know until you give us the chance to review your case. Contact us today by phone or e-mail!
Back Tax Problems
IRS Back Taxes
Back Taxes Assistance
Tax Help
Delinquent Taxes