Services Offered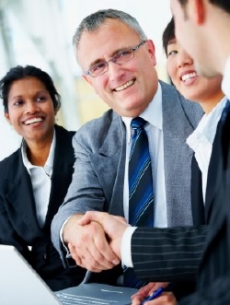 The professional consultants at Taxation Solutions, Inc. are no strangers to the fears and anxieties that come along with tax problems of varying degrees of severity. We understand the immediate pangs of panic and confusion that surround wage garnishments, property seizures, and other IRS penalties, let alone IRS audits. Owing IRS back taxes and staggering fines is enough to send even the calmest individual into a tailspin. That's why we strive to provide our clients with nothing but the most compassionate and reliable tax resolution services in the Dallas area. When your tax problems are causing you to lose sleep worrying about your financial future, call Taxation Solutions, Inc. for the tax debt relief you deserve.
Tax Debt Relief With an Eye on Customer Care
At Taxation Solutions, Inc., we know how confusing and intimidating IRS penalties can be. That's why we do our absolute best to make ourselves available and to personalize every service we perform. We approach each new client with a fresh perspective. We'll ask about your case, including the specific IRS penalty you've received and any mitigating circumstances that might reduce your liability. Finally, we'll negotiate with the tax authorities on your behalf and obtain an IRS settlement that's as beneficial as possible. At the end of the day, our job is to protect your finances and relieve your burdens so you can have a good night's sleep at last.
40+ Years of Combined Experience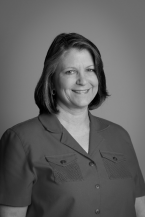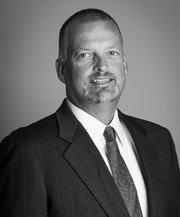 With over four decades of combined experience in the taxation field, we've seen our fair share of troubled, worried clients. In those years, we've learned not only how to quell our clients' fears and anxieties, but also how to approach the tax authorities that are the source of those fears and anxieties. In other words, our experienced tax resolution specialists are able to be the liaison between you and the IRS, effectively and directly negotiating with them in order to reduce your IRS penalties as much as possible. With our professional experience guiding all of our tax resolution services, your tax problems will be a distant memory.
All-American Tax Resolution Services
At Taxation Solutions, Inc., we boast an all-American team of tax consultants. We're proud to deliver straightforward tax resolution services by providing clients with clear-cut consultations and easy-to-follow advice for avoiding similar problems in the future. Our tax debt relief specialists will solve your complex tax problems and provide you with helpful, one-on-one attention every step of the way.
Licensed, In-House Tax Attorneys
Unlike other tax debt relief companies in the Dallas area, Taxation Solutions, Inc. is proud to have licensed and insured tax lawyers on staff. When you contact us with a problem that demands a qualified tax attorney, you don't have to trust that we have a reputable tax attorney somewhere within our professional network. Instead, you can rest assured that we have in-house tax attorneys right here, ready to help you with the legal representation you need.
Round-the-Clock Scheduling
Our commitment to customer service demands that we make ourselves available at all times. While we hold regular business hours during the week, we're able to provide emergency services to clients with urgent tax problems. If vital property has been seized by the IRS or your much-needed wages have been garnished, you can call us for emergency assistance.
To learn more about our tax resolution services or to receive a free consultation, don't hesitate to call or e-mail us today!